Our History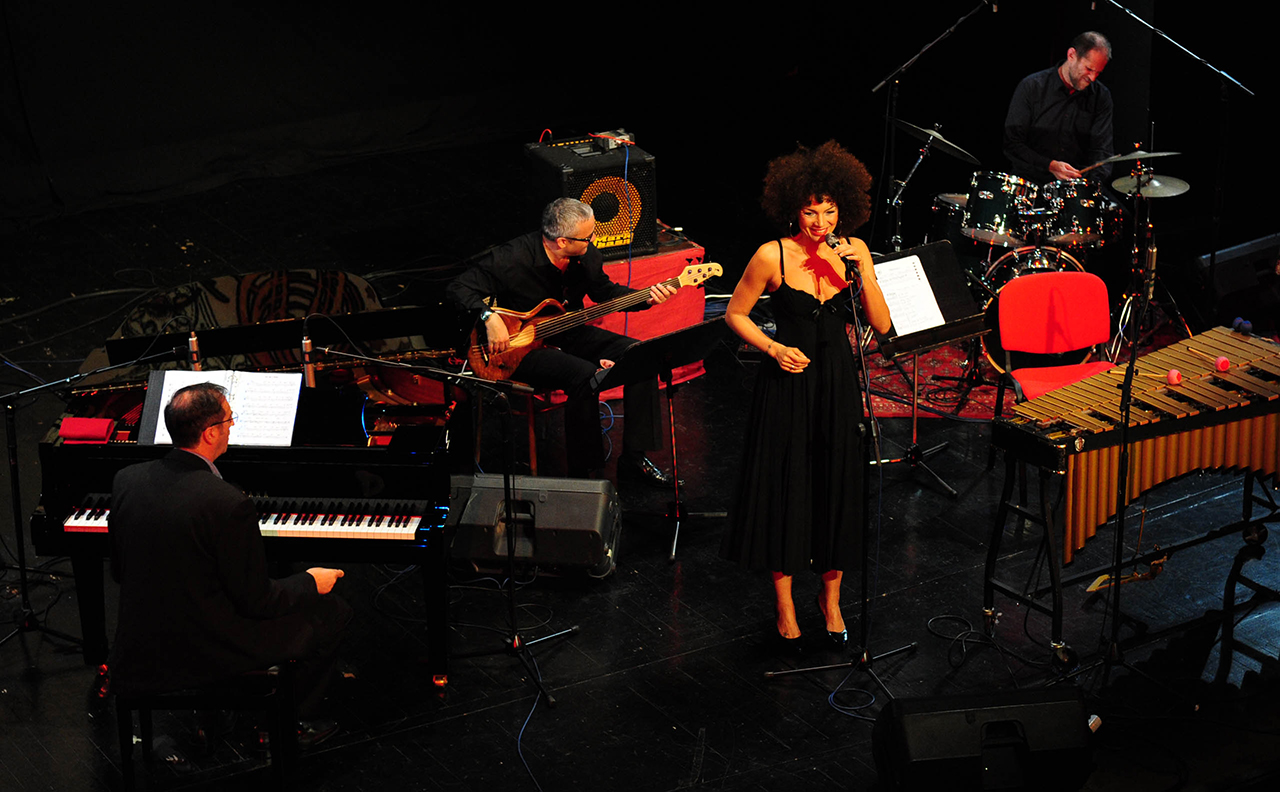 Black Coffee is a well-known Split jazz band, which has been operating since 1993. In 1996 the first sound carrier called "BLACK COFFEE" was released. The album features Croatian music stars Oliver Dragojevic and Gibonni, and renowned actor and artist Bozidar Alic. For the composition "Night & Day" in collaboration with Oliver, the group receives the "Porin" discography award for best jazz performance.
Since then, the group has performed at numerous jazz and ethno festivals (Lagano, Lagano; Croatian Jazz Parliament; Springtime Jazz Fever; Liburnia Jazz Festival; Alpe-Adria Jazz Festival; Baloon 2; Porin, etc.), and released 5 sound carriers. Worth mentionong is the opening concert of the 1st SPLIT JAZZ FESTIVAL, featuring names such as McCoy Tyner, Michael Brecker and Trilok Gurtu, the JAZZ FOR PEACE Jazz Festival in Pescara alongside James Williams, Larry Willis and Bobby Watson, and guest appearances i neighbouring countries. Their albums feature well-known Croatian artists such as Bosko Petrovic, Matija Dedic, Zdenka Kovacicek and others. They have multiple nominations for the Porin Award, and the group is known for their great concert activity and collaboration with many stars of Croatian music (Gabi Novak, Arsen Dedic, Tedi Spalato, Divas, Meri Cetinic, Bruno Kovacic, TBF, etc.). The backbone of the group is the rhythm section made of bassist Renato Švorinić and drummer Jadran Dučić Čićo. The two perform in various all-star settings and play with foreign musicians such as Miles Griffith, George Makinto, Csaba Deseo, Tony Pancella, Beppi D'Amato, Primoz Grasic and others. Renato Švorinić, multiple nominee for Best Bassist, is known as an arranger and producer of several projects in pop music, and has performed with big names in Croatian pop music such as Gibonni and Vanna. Jadran Dučić Čićo has released several projects of his own, and in 2000 he was nominated Fusion musician of the year. With Matija Dedic, they make the famous Telletubies Jazz Trio. 2002. the group lounches a new project called VOICES OF DALMATIA. In 2003, the album "Krijanca" was released, for the first time in the history of Croatian music, the Dalmatian song related to jazz expression. In 2004 the album "Krijanca" was awarded with two Porins, and they promote the album at numerous festivals in Croatia - Grožnjan Jazz Festival, Novigrad Ethno-Jazz Festival, Špancir fest Varaždin, Evening of Dalmatian Songs Kastela, and the most important concert was held in 2004 at CNT Split titled "Ten Years Together", where they performed with guests of the group in front of a crowded theater in Split, Bosko Petrovic, Matija Dedic, Gibonni, Klapa "Mendula", and Drazen Vrdoljak as the moderator of the evening. The project "Voices of Dalmatia" has been promoted abroad in Italy, Austria and Slovenia, at prestigious jazz festivals in Pescara, Chieti etc. In 2006, a joint project with Meri Cetinic, CD titled "Tiramola", was released by Croatia Records. It should also be noted that since 2006 the band has been collaborating with a number of foreign musicians such as: Tammy McCann – American jazz singer known for collaborating with Ray Charles and George Duke, Robin Brown – one of the best American gospel singers, Carlos Werneck – Brazilian musician longtime collaborator Tanie Marie, Georgie Fame – a British music legend, Marcelo Godoy – Brazilian singer-songwriter, Nico Menci – one of the best Italian pianists of the new generation.
For the past few years, Black Coffee has been collaborating with the Italian bandoneonist - Daniele di Bonaventura, with whom in 2009 they released a CD for the Italian label "Caligola Records" from Venice called "Dall altra parte del Adriatico". The CD has been promoted at several festivals in Italy (Venezia, Pesaro, Bologna,…) and has also received extensive reviews in the music magazines Musica Jazz and Jazzit. The album, which features Croatian and Italian compositions together for the first time in recent music history, has been promoted to a number of local festivals (Split Summer, Matica Hrvatska Mostar Days, Lošinj Jazz Festival, Zadar Theater Summer, etc.).
In 2012, Black Coffee, together with Daniele di Bonaventura, released their second album for the label "Caligola records" under the name "Adagio". For the last few years, the band has been working most closely with the American singer of Caribbean roots - Martine Thomas, and since 2010 the pianist Ivan Ivic has been a permanent member of the band. In this line-up in 2015, he releases the album "Yo Yo" for the label "Scardon", cd is a kind of "homage" to 20th century music. In 2020, the same line-up releases an album called "Unce upon a time", released by the Italian label "Caligola records" and the album features French and American standards filtered through "Blackcoffeizator".Guests on the album are Italian renowned artists - Daniele di Bonaventura and Massimo Dona